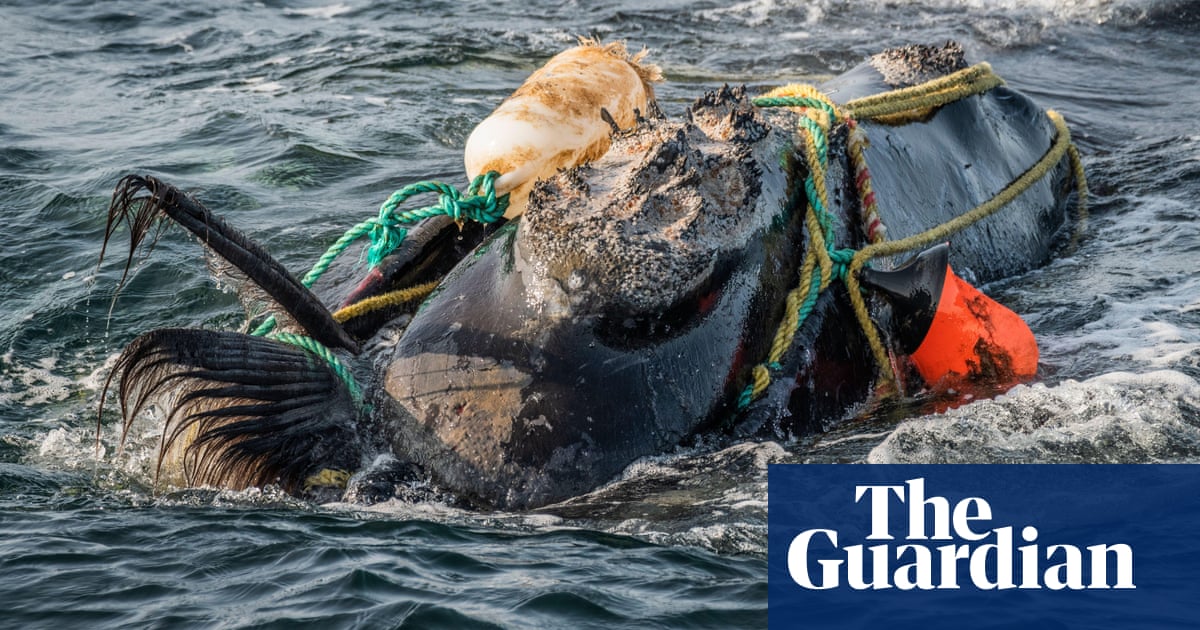 The 1m lines from pots used to catch the crustaceans are one of the two main threats to the whales, of which fewer than 340 remain
Lobster nets and pots have become such a threat to the survival of critically endangered North Atlantic right whales that the crustaceans have been "red-listed" as seafood to avoid by a major fish sustainability guide.
Fewer than 340 of these whales exist today, including only 80 breeding females. The population is estimated to have dwindled by 28% over the past decade.
Source: https://www.theguardian.com/environment/2022/sep/08/us-lobster-put-on-red-list-to-protect-endangered-north-atlantic-right-whales
Droolin' Dog sniffed out this story and shared it with you.
The Article Was Written/Published By: Karen McVeigh