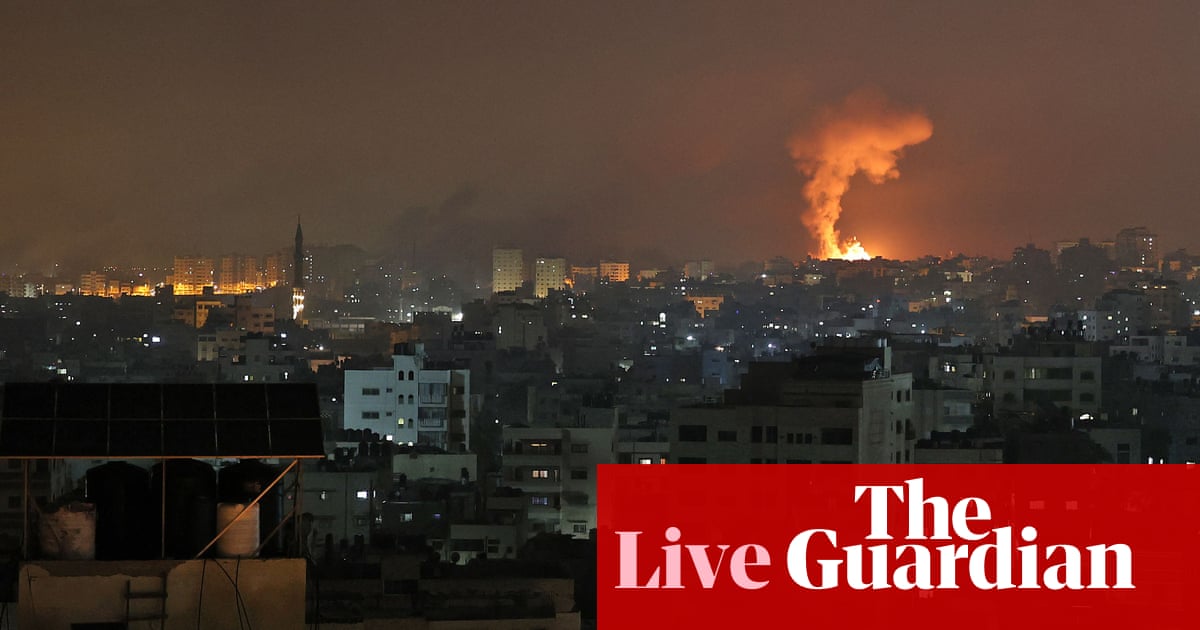 IDF says ground forces have joined the attacks on Gaza Strip but have not entered the enclave. This live blog has now closed – for the latest reports, please head here
12.57pm BST
Here's how things stand halfway through Friday, the fifth day of hostilities between Israel and Hamas, in what is the most serious fighting between the parties since 2014.
After an intense night of exchanges of air strikes and rocket fire, aerial attacks appear to be continuing in Gaza and across Israel, albeit at a slower pace. Violent protests are flaring across the West Bank, and mixed Israeli cities are bracing for another night of ethnically-charged rioting.
12.33pm BST
Members of the US Congress debated the deadly hostilities in Israel and Gaza last night.
Rep Rashida Tlaib, a Palestinian-American congresswoman who has been critical of Israeli policy towards the Palestinians, questioned the US government's 'unconditional support' of Israel and, often tearing up as she spoke, accused Israel of being an 'apartheid state'.
Source: https://www.theguardian.com/world/live/2021/may/13/israel-launches-ground-operation-in-gaza-after-days-of-airsstrikes-follow-updates
Droolin' Dog sniffed out this story and shared it with you.
The Article Was Written/Published By: Bethan McKernan (now) and Helen Sullivan (earlier)