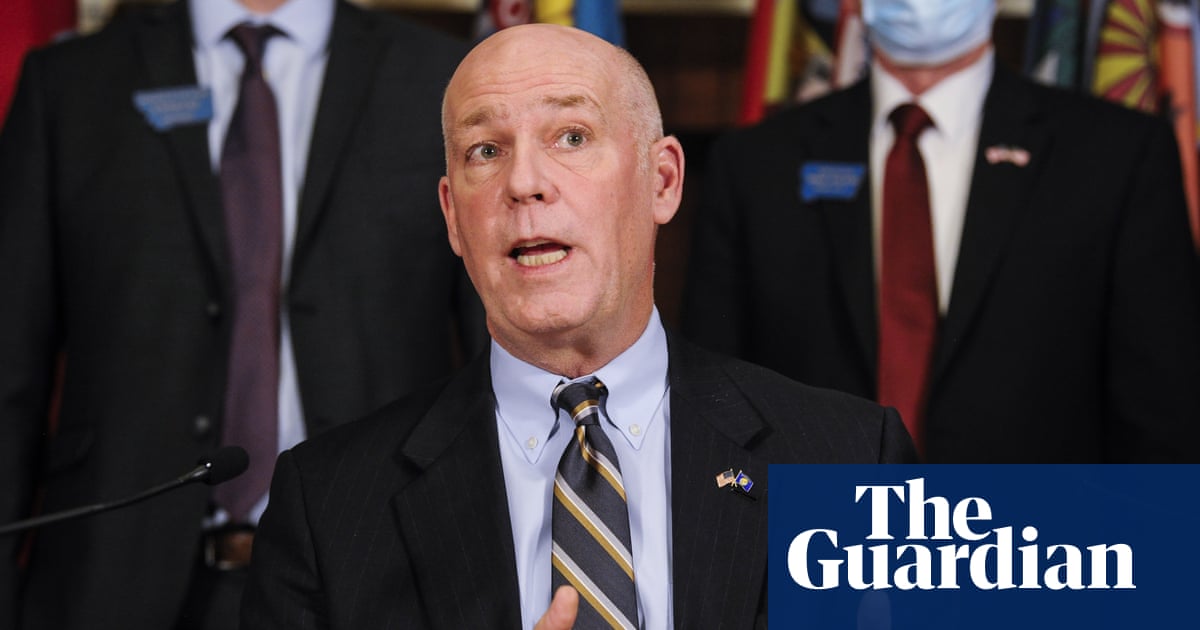 Greg Gianforte says the financial assistance program is doing more harm than good. You know, Governor, Covid isn't over yet?
The coronavirus pandemic – heard of it? It's famously still going on! Though national case numbers are finally starting to drop and recent regional outbreaks in the midwest have begun to subside, there were still about 50,000 new Covid-19 infections recorded in the US on Tuesday and just over 700 new virus-related deaths.
But Greg Gianforte, Montana's governor, has other priorities: he's been talking about a "labor shortage" in a cynical attempt to cut public assistance. The Republican governor released a statement on Tuesday announcing his state will stop participating in the federal program that has given unemployed workers additional unemployment payments since the start of the pandemic – in an apparent attempt to get Montanans back to work, and he plans to give those who choose to do so something he calls a "return-to-work bonus".
Source: https://www.theguardian.com/us-news/2021/may/06/montana-greg-gianforte-benefits-covid-
Droolin' Dog sniffed out this story and shared it with you.
The Article Was Written/Published By: Harron Walker