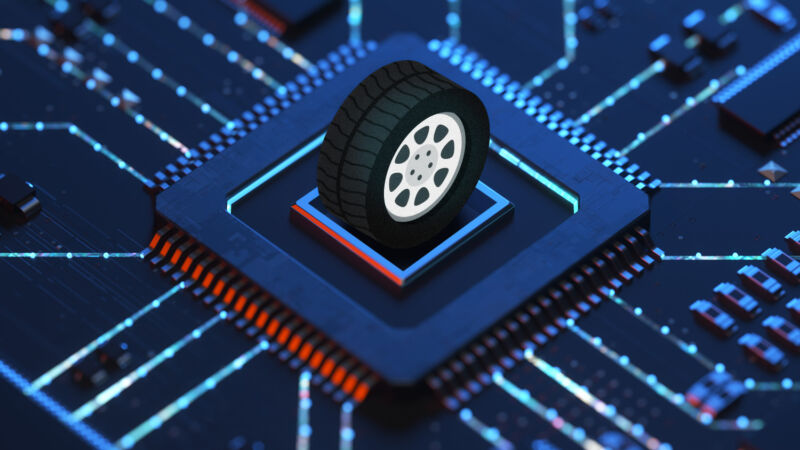 Enlarge (credit: Aurich Lawson | Getty Images)
The worldwide semiconductor shortage continues to affect the automotive industry. One by one, automakers have warned that the silicon chip shortage will negatively impact production output and revenues in the coming months.
Renault identified the chip shortage as a major problem when reporting its Q1 results in April. A week later, Ford said it expects to lose half of its Q2 production, up from 17 percent in Q1. And on Wednesday, Stellantis' Chief Financial Officer Richard Palmer added to the chorus, warning that "it would be imprudent to assume that the issue is just going to go away."
The shortage has its roots in the pandemic as car makers cancelled pending semiconductor orders in the face of heavily reduced demand for new vehicles. Since then, a drought in Taiwan and a fire at a Japanese chip maker have compounded the problem, as has strong demand for consumer electronics.
Source: https://arstechnica.com/cars/2021/05/chip-shortage-continues-us-asks-taiwan-to-prioritize-automakers/
Droolin' Dog sniffed out this story and shared it with you.
The Article Was Written/Published By: Jonathan M. Gitlin