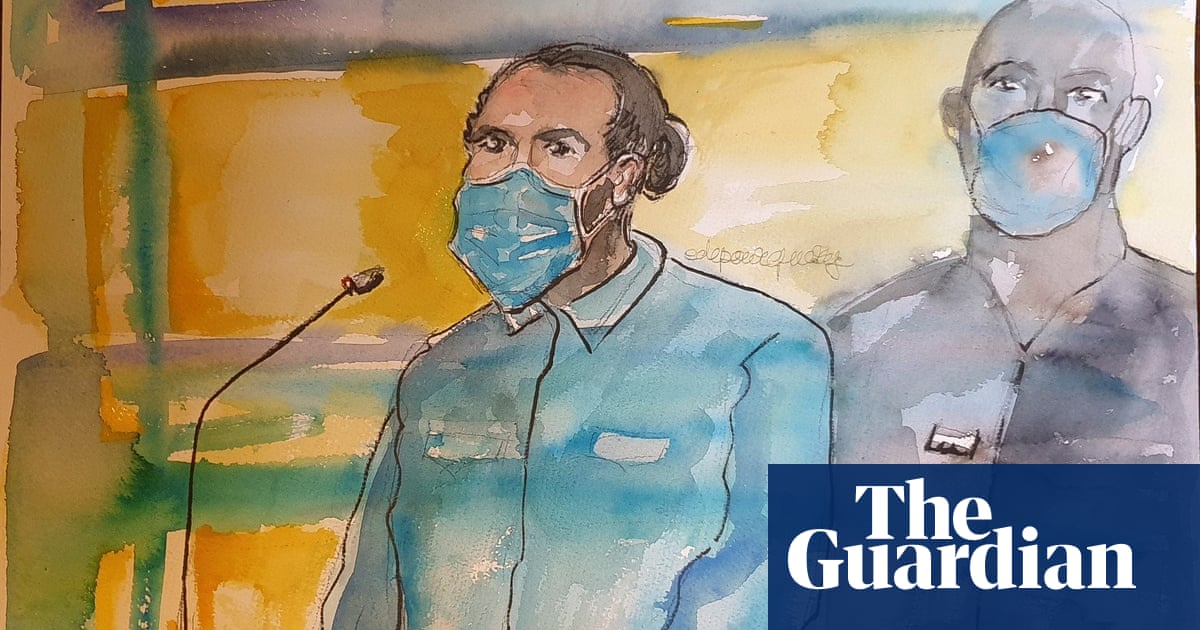 Ayoub El-Khazzani accused of opening fire with assault rifle on packed train to Paris in 2015
A suspected jihadist gunman whose attack on a packed international train was foiled by three US tourists has gone on trial in Paris.
Ayoub El-Khazzani, 31, is accused of opening fire with an assault rifle while carrying nearly 300 rounds of ammunition on the high-speed Thalys train from Amsterdam to Paris in August 2015. He was wrestled to the floor and restrained by three US passengers, helped by a British man.
Source: https://www.theguardian.com/world/2020/nov/16/ayoub-el-khazzani-goes-on-trial-in-paris-over-2015-train-attack
Droolin' Dog sniffed out this story and shared it with you.
The Article Was Written/Published By: Kim Willsher in Paris