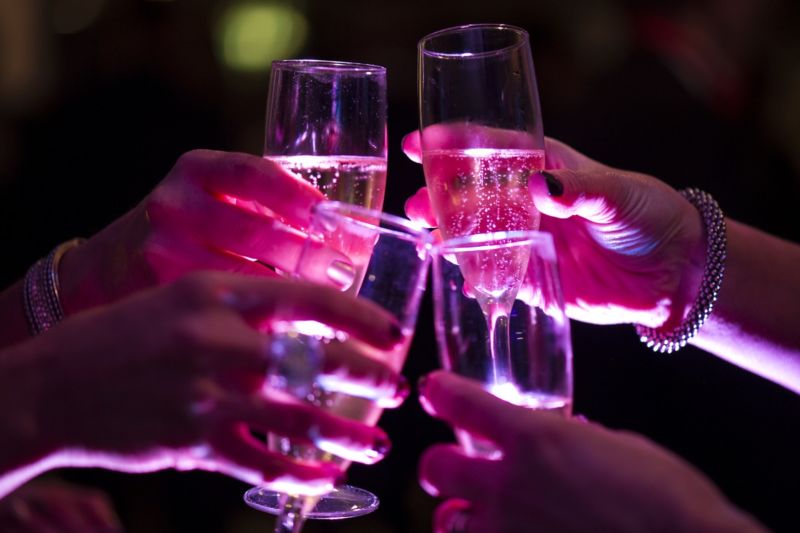 Enlarge / Making champagne is fairly simple, but the physics behind its bubbly delights is surprisingly complex. (credit: Jon Bucklel/EMPICS/PA/Getty Images)
It's New Year's Eve, and revelers around the globe will be breaking out the bubbly in massive quantities to usher in 2019. Why do humans love champagne and other fizzy beverages so much, when most animals turn up their noses when it's offered? Roberto Zenit, a physicist at Mexico's National Autonomous University of Mexico, and Javier Rodriguez-Rodriguez of the Carlos III University of Madrid in Spain, posit in the November issue of Physics Today that carbonation triggers the same pain receptors in our deep brains that are activated when we eat spicy food.
"This bubbly sensation you have when you drink a carbonated beverage basically triggers similar taste buds," said Zenit. "Champagne is just wine; what makes it special is the carbonation. It's a sad day when you drink flat champagne."
He and Rodriguez-Rodriguez study the behavior of various fluids (including paints), and carbonation is a particularly fascinating topic within that discipline. When the bubbles in champagne burst, they produce droplets that release aromatic compounds believed to enhance the flavor further. (When bubbles in a carbonated beverage like beer don't burst, the result is a nice thick head of foam.) And here's another interesting fact: the bubbles in champagne "ring" at specific resonant frequencies, depending on their size. So it's possible to "hear" the size distribution of bubbles as they rise to the surface in a glass of champagne.
Source: https://arstechnica.com/science/2018/12/break-out-the-bubbly-and-reflect-on-the-complex-physics-of-the-fizz/
Droolin' Dog sniffed out this story and shared it with you.
The Article Was Written/Published By: Jennifer Ouellette