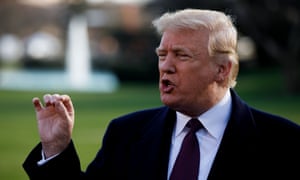 Trump: Obama nominees 'have much different point of view'
Alexandria Ocasio-Cortez backs Nancy Pelosi
9.30pm GMT
We're wrapping up our live updates for today. We'll be back with you on Monday after a couple days off for the holiday. Happy Thanksgiving.
9.17pm GMT
The Los Angeles County district attorney is declining to bring criminal charges against lawyer Michael Avenatti over domestic violence allegations, the Associated Press reports.
A girlfriend said that Avenatti dragged her out of bed and across the floor of their apartment after an argument.
My statement re the decision just issued by the LA County District Attorney's Office is below. pic.twitter.com/gCUBpMKP2f
Source: https://www.theguardian.com/us-news/live/2018/nov/21/us-politics-donald-trump-nancy-pelosi-democrats-republicans
Droolin' Dog sniffed out this story and shared it with you.
The Article Was Written/Published By: Erin Durkin in New York (now) and Ben Jacobs in Washington (earlier)